Infield Baseball Gloves
(5)
From the top brands like Rawlings, Wilson, Easton, Marucci and more!
Wilson 2022 A2K 1786SC 11.5" Infield Baseball Glove
Introducing the A2K® SC1786, our 11.5" ball glove with Spin Control™ Technology in the Pro Stock® Select leather palm.
Wilson 2021 A2000 1789 11.5" Baseball Infield Glove
It's got a classic look, pairing Blonde and Copper Pro Stock Leather with Bold Logos, and features our all-new ComfortPro Fit.
Wilson 2021 A2000 PP05 11.5" Infield Baseball Glove
The A2000 PP05 gives middle infielders looking for a deeper pocket an option that doesn't sacrifice that critical control when making plays.
Wilson A2000 CK22 Clayton Kershaw GM 11.75" Pitcher Baseball Glove
Cy Young winner Clayton Kershaw knows what works, and he chooses to pitch with the A2000 CK22 GM. The most popular pitcher's glove on the market is available here at Charlie Rose Baseball!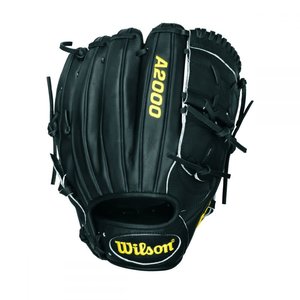 Add to cart
Wilson A2000 CK22 Clayton Kershaw GM 11.75" Pitcher Baseball Glove